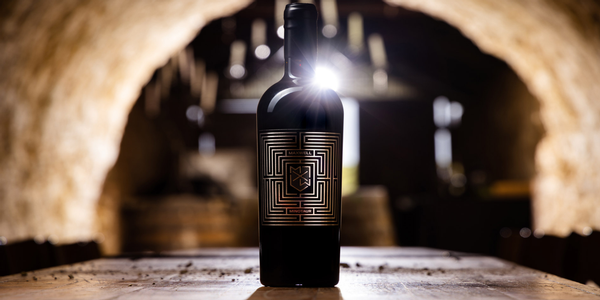 Indulge in the fusion of elegance and nature with our award-winning winery restaurant's exclusive lime cave experiences. Nestled within our picturesque vineyard estate, our lime cave offers the perfect location for guests to enjoy a selection of canapés and sparkling wine amidst the underground world before returning to our award-winning restaurant to enjoy a thoughtfully curated tasting menu prepared by our kitchen team, led by Executive Chef Fabian Lehmann. Join us in this enchanting adventure surrounded by the beauty of the vineyard and the allure of the underground.
"A magical subterranean setting".
This exclusive private event starts from $350 per person with a minimum spend of $3,500.
Venture behind the scenes and tour our working winery hosted by a Maxwell cellar door tour guide.

Explore our 100-year-old Lime Cave and enjoy canapés and wines while learning about the history of the cave.

Experience a multi-course tasting menu in our award-winning restaurant with matching wines.
If you're interested in booking this event please email: experience@maxwellwines.com.au