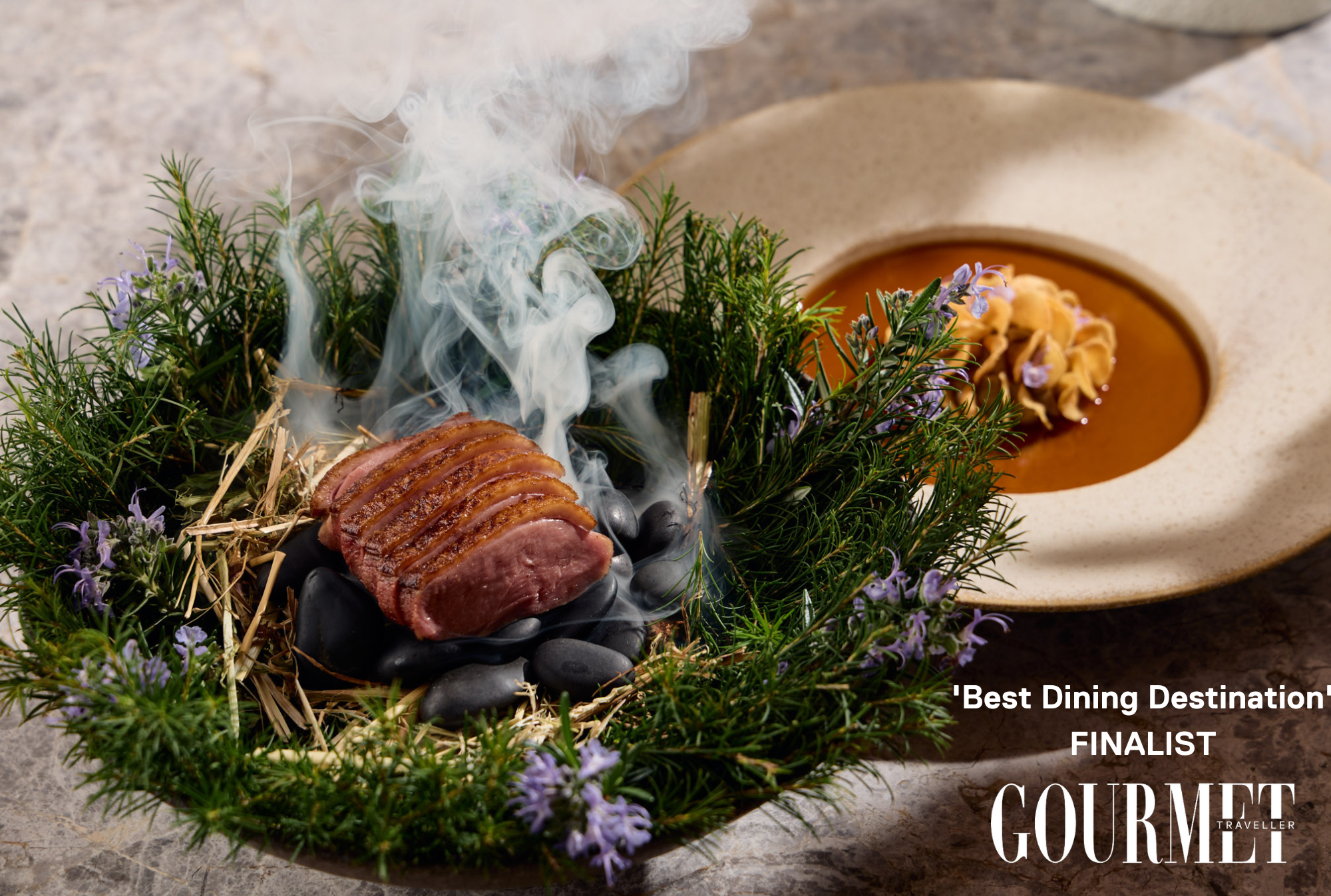 We're delighted to announce the Maxwell Restaurant has been nominated in the Gourmet Travellers Awards for 'Best Dining Destination'.
This award is a true testimony to our restaurant team and their phenomenal service they bring to every lunch and dinner held at our winery.
We are beyond thankful for the ongoing support shown by every guest, new and old, who come to dine with us. Without our guests, we would not be able to be so fortunate to receive an award nomination like this, so we thank you all so deeply.
Our award-winning restaurant is open for lunch Friday, Saturday & Sunday with sittings from 12pm and dinner service from 6:30pm on Saturday evening. We exclusively offer a tasting menu priced at $180 per person.
Bookings are essential – click here to reserve your table.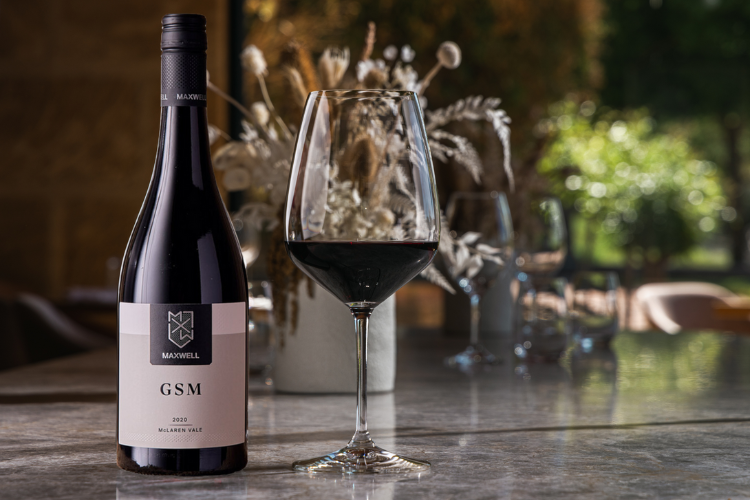 We are delighted to introduce the newest wine to the Maxwell range, our 2020 McLaren Vale GSM (Grenache, Shiraz and Mourvèdre blend).

Inspired by the traditional blend of the Southern Rhône Valley in France, our home in McLaren Vale shares a similar Mediterranean climate. The combination of ancient geology with warm summers and mild winters provides ideal growing conditions for these varieties.
Produced from the low-yielding, high-quality 2020 vintage, the grapes are predominately harvested from our estate. The Grenache is from a vineyard planted in 1928 and is the hero variety, providing its signature definition, structure and elegance to this harmonious ensemble.

Before releasing our new GSM we let the wine writers have a look and this is what they had to say.

94 Points | Wine Orbit | Sam Kim | February 23
"Gorgeously fruited and enticing, the wine shows Black Doris plum, warm spice, game and olive nuances, followed by a silky-smooth palate offering velvety flow and persistency. Wonderfully harmonious and soothing, making it highly enjoyable."

93 Points | Wine Pilot | Ray Jordan | February 23
"An impressive blend of 68% grenache, 27% shiraz and just 5% mourvedre. There is brightness and energy here with the perfumed notes of the grenache leading out while waiting for the shiraz to underpin its flavoursome palate. Love the palate weight here and its seamless texture creating such a pleasing mouth feel. Each variety was matured separately before coming together in the final blending."

Dan Traucki | March 23
"Maxwell Wines 2020 #mclarenvale G.S.M. #grenache/ #shiraz/ #mourvedre. Medium depth red/purple colour Appealing bouquet of brambly red fruits + a hint of dried herbs. The palate is silky smooth with oodles of yummy red berry flavours with a splash of elegant tannins on the tight, long lingering finish. A ripper food wine."

Discover our new release here.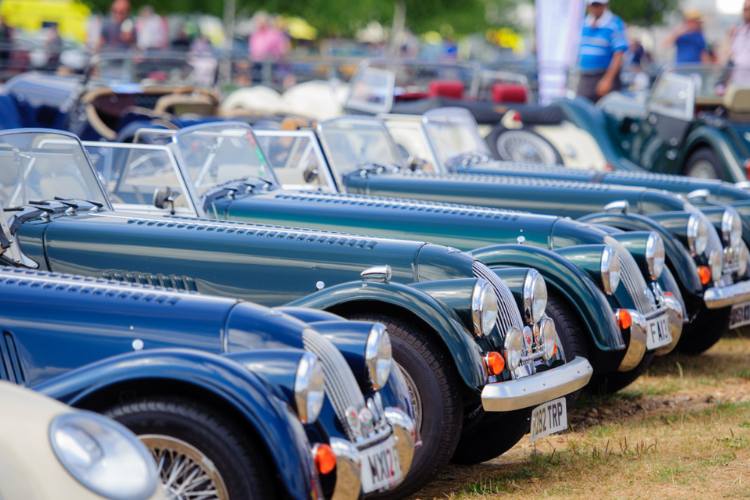 Join us on Sunday 23rd April for the McLaren Vale Vintage and Classic event as we welcome iconic cars of the motoring industry to Maxwell.
- Bentley and Rolls Royce Car Club
- Packard and Buick Cars
- Studebaker Car Clubs
- Club Automobile Francaise
- Peugeot, Renault & Citroen Car Clubs
Enjoy a day out with family and friends on the Maxwell lawn as you groove to the infectious tunes of high-energy band The Ambush, a five piece rock-blues-soul Americana band featuring classic covers and original music.
Relax and indulge on gourmet food from the renowned Justin and Laura at Chief Catering whilst enjoying a glass of your favourite Maxwell wine!
It'll be a fun afternoon filled with delicious food, wine, music and of course vintage and classic cars!
This is a free event and open to the general public to attend. A vegetarian and child food options will be available on the day.
For more information visit the McLaren Vale Vintage & Classic website.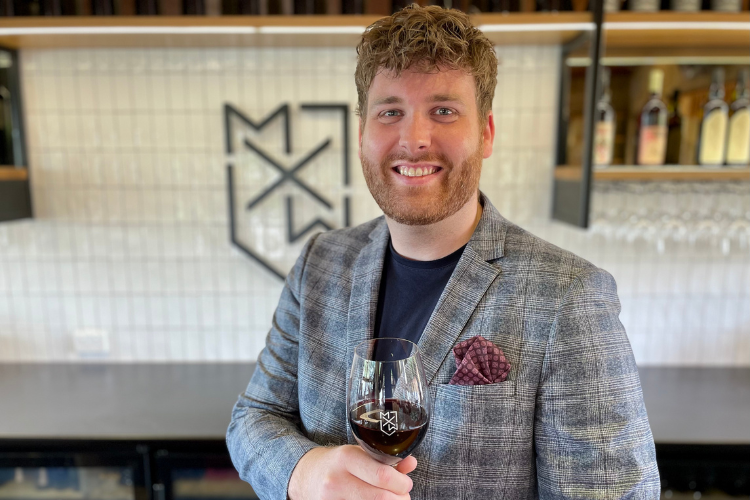 With our anticipated 2023 vintage only around the corner, I am delighted to introduce myself as the newest member of the Maxwell Clan.
My name is Angus Heida and I come to Maxwell with many years of relationship management and sales experience at wineries across McLaren Vale and the Barossa. Before starting in the wine industry, I knew nearly nothing about wine, but delved deep into learning about viticulture and oenology by starting with a short introductory course at the National Wine Centre in Adelaide and then learning new information every day from my winemaking peers on the job!
My main reason for joining the wine industry was because I love to meet new people and share what we do best in South Australia with the world. For me, it is a sense of pride that we make some of the world's most revered wines by international wine critics and wine drinkers alike. I look forward to showcasing Maxwell's selection of award-winning wines with anyone who wanders through the gates of our McLaren Vale estate, or with those who join me at member events around the country.
Also, I am a budding linguist and aim to learn five languages by the time I am 40! With already having fluency in English, Mandarin Chinese and German, I only have two more languages to go. I plan these to be Spanish and Arabic. I think my interest in people, languages and cultures was sparked by my moving to South Africa at the impressionable and young age of 10. Since then, I have lived in Australia, the UK and China, and now I find my home in the gorgeous garden city of Adelaide, which is rightly one of the wine capitals of the world. We are truly spoilt that the picturesque and world-renowned McLaren Vale is a mere 45-minute drive away from the city.
Outside of work, wine and languages, I also volunteer for several Non-Governmental Organisation (NGOs). One of my roles is as the Project Manager for the upcoming ACYPI Global Professionals Summit. This international conference will bring together the leading entrepreneurs of the Australia-China space to collaborate and workshop better ways to increase sustainable trade and people-to-people engagement between Australia and China.
I love to chat wine and life with anyone who is happy to spin a yarn, and I sincerely look forward to meeting all the Maxwell members around the country. You will more than likely see me holding a glass of our Four Roads Grenache or Nero d'Avola, so please come up and say hello with your favourite Maxwell wine in-hand.
As a member of Maxwell, you are more than welcome to call or email me at any time. I am more than happy to help if you would like to visit us at our McLaren Vale estate or to grow your collection of our premium Maxwell wines (or even just to chat about what's happening in your life!).
My direct number is 08 8324 4504.

Warmest,
Angus Heida
Senior Relationship Manager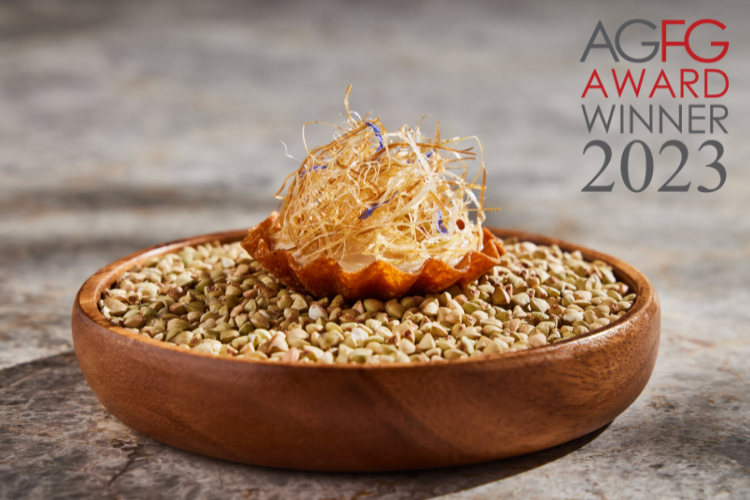 We're delighted to announce the Maxwell Restaurant has once again been an award-winner at this year's 2023 Australian Good Food Guide Awards (AGFG).

For three consecutive years our team, lead by Executive Chef Fabian Lehmann has retained their two Chef Hats; a true testament to the consistency and quality of the exquisite dishes they curate every season.
The Chef Hats have been awarded to discerning chefs around the country since 1982. Based on food alone, the key to obtaining this coveted award is centred on ingredients, taste, presentation, technique, value and consistency.

This acknowledgement is a great way to start 2023 and we look forward to welcoming new and returning guests to our restaurant for an unforgettable dining experience.
Our award-winning restaurant is open for lunch Friday, Saturday & Sunday with sittings from 12 noon and dinner service from 6:30pm on Saturday evening. We exclusively offer a tasting menu priced at $165 per person.
Bookings are essential - click here to reserve your table.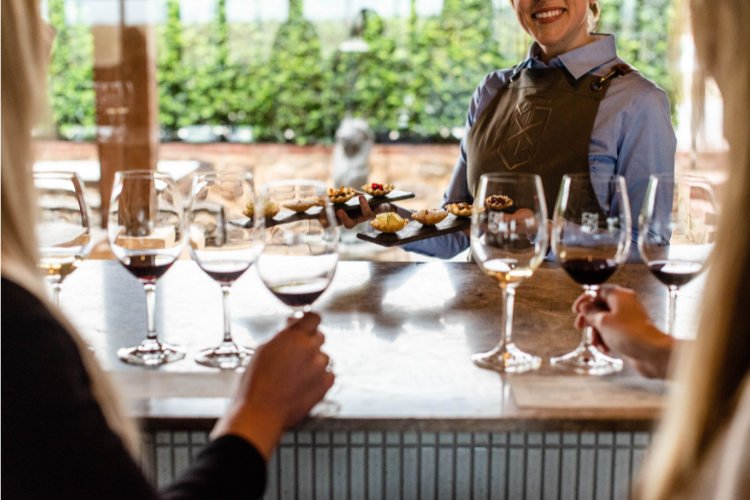 The inaugural launch of SummerVines 2023 is a regional event spanning across 10 days to celebrate McLaren Vale's unique coastal lifestyle; the light, bright contemporary wines we craft, our abudant produce, our regional artisans and enviable natural landscape.
TASTE OF THE COAST, a wine flight and canapés experience
20th to 29th January 2023 | 11am to 4pm daily | Maxwell Cellar Door | $30 pp
Immerse yourself in the nuances of Maxwell and discover why the coastal climate of McLaren Vale creates such beautiful and unique wines. Embark on a guided Taste of the Coast Experience and sample your way through a curated four-wine flight, paired with canapés from our award-winning restaurant.
Click here to book your experience.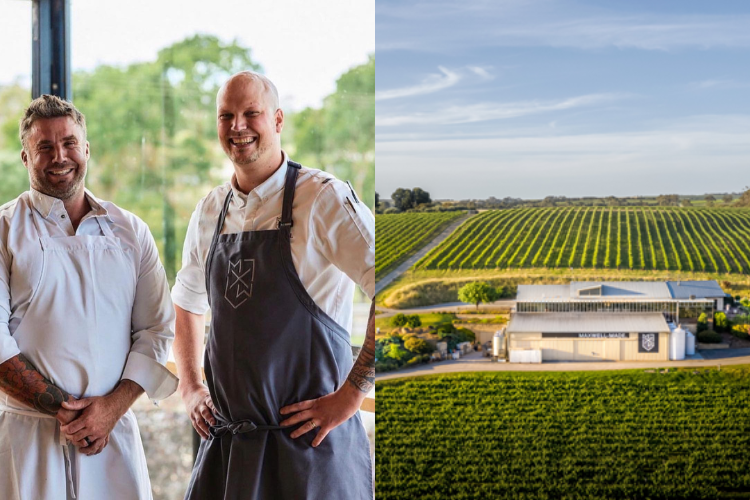 The 2023 Tasting Australia program has been announced and we're excited Maxwell's Executive Chef, Fabian Lehmann will once again showcase his culinary skills in Jacqui's Food Fetish Producer Showcase Dinner at Victoria Park Social Club and McLaren Vale Made, an excluisve Tasting Australia event hosted at Maxwell.
PRODUCER SHOWCASE DINNER | Thursday 4th May 2023
Victoria Park Social Club | $290 per ticket | Click here for more information and tickets
After the sell-out succuss of its debut appearance in 2022, Jacqui's Food Festish is bringing back the Producer Showcase Dinner with a new menu, venue and producer lineup, with acclaimed fine-dining chefs Fabian Lehmann from Maxwell and Scott Huggins from Magill Estate Restaurant. Expect a stellar six-course culinary journey of sheer indulgence featuring South Australia's finest fare. A selection set to include wild-caught southern rock lobster from Ferguson Australia, Mayura Station's full-blood wagyu beef, luxury artisan cheeses by Section 28 and more. Be quick, seats for the night are in high demand and selling fast!
McLAREN VALE MADE | Saturday 6th and Sunday 7th May 2023
Maxwell Wines | $295 per ticket | Click here for more information and tickets
Lose yourself in the moment at Maxwell as we host two exclusive Tasting Australia lunches over consecutive day, curated by a trio of chefs who share nature as their muse. Be inspired by Maxwell's Executive Chef, Fabian Lehmann, Gill Meller and Danielle Alvarez as they take you on a sensory journey throughout the winery, vineyards and 100-year-old lime cave. Finish in the Maxwell dining room, where a seated six-course lunch awaits. Hear from the chefs throughout the experience and take the opportunity to learn more about their craft and philosophies. Events not to be missed!

MAXWELL RESTAURANT RECOGNISED AS TOP 10 RESTAURANT IN SOUTH AUSTRALIA
We're overjoyed: The Maxwell Restaurant has been recognised as one of the top 10 restaurants in South Australia by Gourmet Traveller in their recent 2023 Restaurant Guide.
Showcasing the best of the Australian dining scene, Gourmet Traveller announced the top 82 restaurants in Australia for 2023 and we're grateful to be included in this prestigious list. The team of reviewers visited each restaurant unannounced and paid their way so consumers can feel confident every restaurant featured on the list offers a winning experience.
"Our recent inclusion in the SA Top 10 of the Gourmet Traveller 2023 Restaurant Guide is the icing on the cake for what has been an amazing year for our restaurant. Our talented team, lead by Executive Chef Fabian Lehmann, Head Chef Kyle Connor and Restaurant Manager Imogen Henning, deserve every bit of recognition. They work so hard to deliver exceptional standards and it's truly humbling to be associated with some of the other great SA restaurants making up this elite list." said General Manager, Jeremy Maxwell.
This esteemed acknowledgement comes off the back of the Maxwell Restaurant being awarded Best Regional Restaurant in SA by delicious.100 and retaining its two Chef Hats at the 2022 Australian Good Food Guide Awards (AGFG).
The Maxwell Restaurant is open for lunch Friday, Saturday and Sunday from 12 noon and dinner service from 6:30pm on Saturday. Bookings are essential.
The view to top 82 restaurants in the 2023 Restaurant Guide, visit Gourmet Traveller.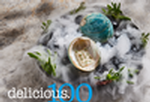 MAXWELL RESTAURANT WINS BEST REGIONAL RESTAURANT IN SA
We're excited to announce the Maxwell Restaurant has been awarded Best Regional Restaurant and Top 8 in South Australia in this year's Delicious.100.
After a two-year break, Australia's most trusted and comprehensive restaurant guide has returned. Delicious.100 is made up of four definitive lists that rank the most exciting, innovative, generous and delicious restaurants across South Australia, Victoria, New South Wales and Queensland.
"I feel incredibly proud that Maxwell has been named best regional restaurant. Our goal has always been to provide our guests with a special and memorable experience. I am very fortunate to work alongside a very dedicated and hardworking team. This is an incredible acknowledgement of all of the hard work we have all put in." said Executive Chef, Fabian Lehmann.
General Manager, Jeremy Maxwell added "From the ground up, our passion for producing quality wines and food is pivotal to our success, but this passion is surpassed by the love for sharing our wares and stories with others. This award is incredibly gratifying to know that what we are doing is really making an impact and people are forging lasting memories at the winery."
It's an honour to be recognised as one of the best alongside a calibre of outstanding restaurants in South Australia. Congratulations to all other restaurants.
This esteemed award comes off the back of the Maxwell Restaurant retaining its two Chef Hats at the 2022 Australian Good Food Guide Awards (AGFG).
Our restaurant is opened for lunch Friday, Saturday and Sunday with sittings from 12 noon and dinner service from 6:30pm on Saturday. Bookings are essential.
For the full list of South Australian Restaurants, visit Deliciou.100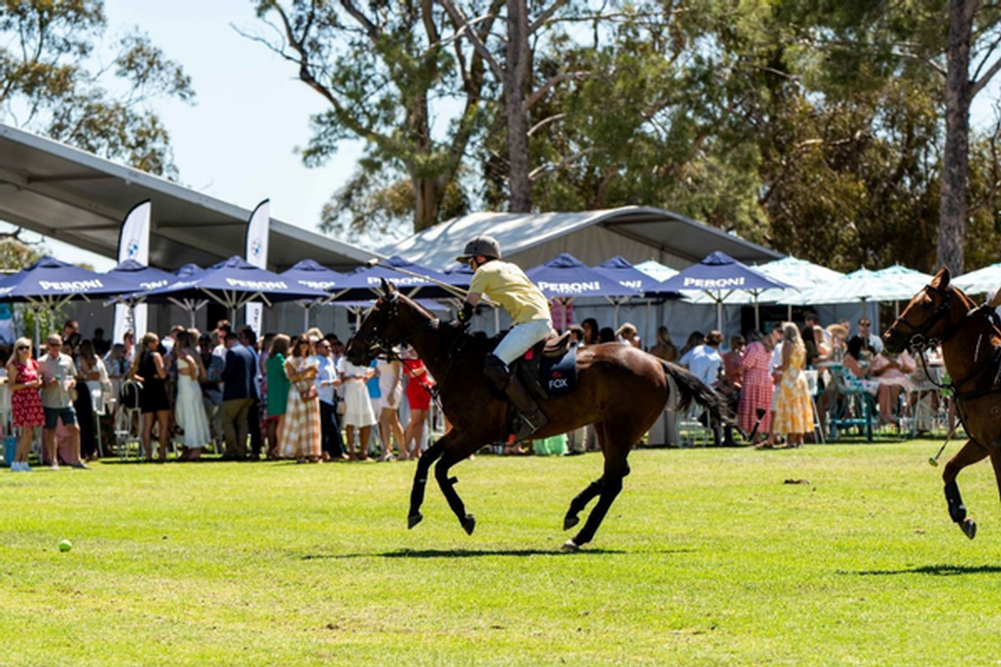 We are thrilled to be supporting the 2022 Vale Polo Classic again this year and if you are looking for an exciting day out please see all the details below.
Vale Polo Classic, McLaren Vale Oval, Saturday 2 April 2022
The Vale Polo Classic is back for 2022- bigger and better than ever! Enjoy a day out in stunning McLaren Vale enjoying the very best in regional hospitality while taking in LIVE polo action!
SATURDAY APRIL 2ND // 1-9PM
With something for everyone, the 2022 Vale Polo Classic is not to be missed. Join the style set in Club McLaren by securing a VIP High Bar and enjoy a day of exhilarating live polo and incredible food & beverage!
OR
Enjoy a relaxed day in our new General Admission precinct featuring the McLaren Vale Cellar Door Trail, FREE Children's Activities & Local Food Vendors!
Head to the Vale Polo Classic website for more detail and to secure your tickets.
www.valepoloclassic.com.au

Be quick - this is sure to sell out fast!
In partnership with the following: