2 February 2023 | Maxwell Wines
Welcome to the Clan Angus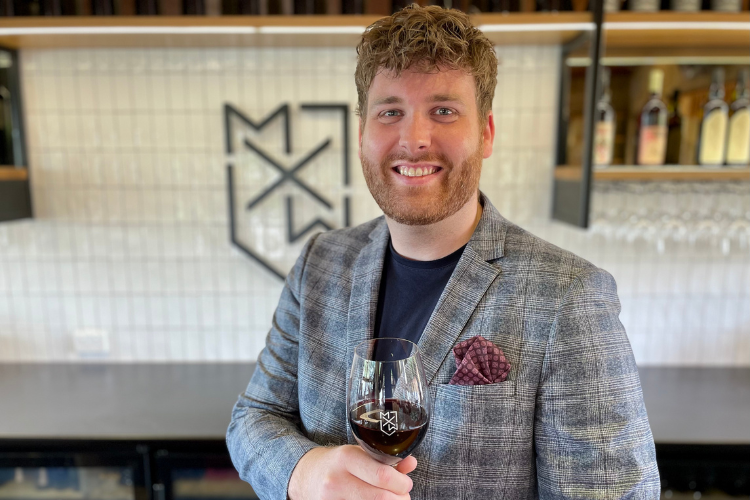 With our anticipated 2023 vintage only around the corner, I am delighted to introduce myself as the newest member of the Maxwell Clan.
My name is Angus Heida and I come to Maxwell with many years of relationship management and sales experience at wineries across McLaren Vale and the Barossa. Before starting in the wine industry, I knew nearly nothing about wine, but delved deep into learning about viticulture and oenology by starting with a short introductory course at the National Wine Centre in Adelaide and then learning new information every day from my winemaking peers on the job!
My main reason for joining the wine industry was because I love to meet new people and share what we do best in South Australia with the world. For me, it is a sense of pride that we make some of the world's most revered wines by international wine critics and wine drinkers alike. I look forward to showcasing Maxwell's selection of award-winning wines with anyone who wanders through the gates of our McLaren Vale estate, or with those who join me at member events around the country.
Also, I am a budding linguist and aim to learn five languages by the time I am 40! With already having fluency in English, Mandarin Chinese and German, I only have two more languages to go. I plan these to be Spanish and Arabic. I think my interest in people, languages and cultures was sparked by my moving to South Africa at the impressionable and young age of 10. Since then, I have lived in Australia, the UK and China, and now I find my home in the gorgeous garden city of Adelaide, which is rightly one of the wine capitals of the world. We are truly spoilt that the picturesque and world-renowned McLaren Vale is a mere 45-minute drive away from the city.
Outside of work, wine and languages, I also volunteer for several Non-Governmental Organisation (NGOs). One of my roles is as the Project Manager for the upcoming ACYPI Global Professionals Summit. This international conference will bring together the leading entrepreneurs of the Australia-China space to collaborate and workshop better ways to increase sustainable trade and people-to-people engagement between Australia and China.
I love to chat wine and life with anyone who is happy to spin a yarn, and I sincerely look forward to meeting all the Maxwell members around the country. You will more than likely see me holding a glass of our Four Roads Grenache or Nero d'Avola, so please come up and say hello with your favourite Maxwell wine in-hand.
As a member of Maxwell, you are more than welcome to call or email me at any time. I am more than happy to help if you would like to visit us at our McLaren Vale estate or to grow your collection of our premium Maxwell wines (or even just to chat about what's happening in your life!).
My direct number is 08 8324 4504.

Warmest,
Angus Heida
Senior Relationship Manager
Comments
Commenting has been turned off.