20 July 2020 | Meanderings Newsletter 2020 | Maxwell Wines
Our Woolly Lawnmowers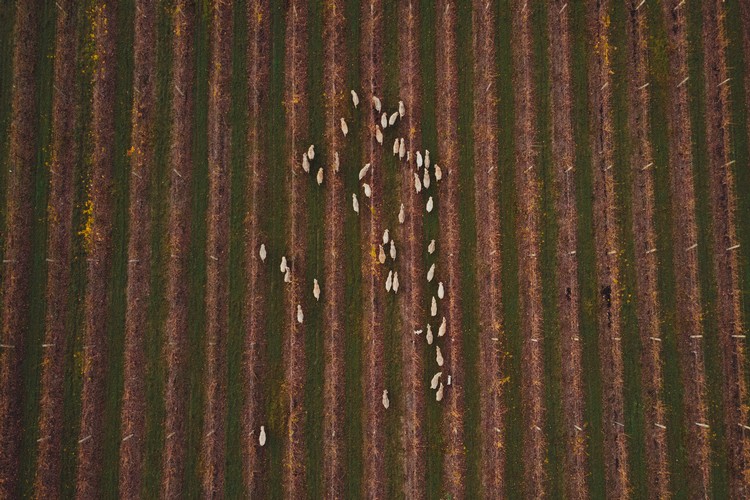 In cellar doors, in wine shops, from journalists, even on back labels , is a recurring theme of how the vines have been treated.
It could be by sustainable viticulture, holistic, organic, biodynamic, hydromatic ** sorry.. that's a song from Grease. With a variety of different methods, we are clearly moving from mass production to caring about the quality of fruit and respect for our environment. Every time a tractor drives along a row of vines to plough or prune or harvest or spray, it compresses to soil and so makes it harder for the new tender roots to push through.
One recently adopted alternative is to run sheep in the vineyards over winter, to eat the weeds undervine and midrow. This is a win-win for the sheep owner who gets extra weight on his flock, and for the grape grower who doesn't need to spend money and time on poisons or undervine cultivating , and the waste from the sheep goes back into the soil.
Our experience here over the last 2 years has been very rewarding and so we will continue to re-fence certain blocks to allow sheep to help with the life cycle of a bottle of wine.
Comments
Commenting has been turned off.