27 July 2020 | Meanderings Newsletter 2020 | Maxwell Wines
Vintage Report 2020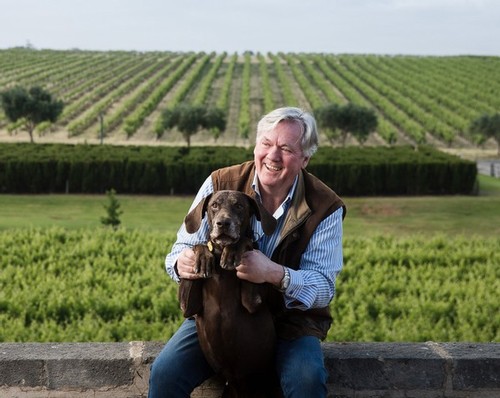 Some of you reading this have been part of our Maxwell family since 1979, and for some of you it has been your parents who discovered us. Our business as always been about offering value and consistency to our loyal members. To keep in contact by phone and email, creating special memories for you during your visits to the winery, hoping to have an honest and value driven relationship into the future.
We have a great appreciation for our members, it was your continued support through this time that has kept the business alive. I sincerely hope the Pandemic hasn't affected your health or livelihood and you can look ahead to see the light at the end of that famous tunnel.
The key to a small family owned business, like Maxwell is the enthusiasm and loyalty of my team. I can say with real pride that it's such a joy to come down the hill to work every day to find smiling faces tackling the chores, whether its writing a new menu for the restaurant, pumping wine into barrels or pruning old vines on a winters day.
The start of the 2020 vintage was drier than average with rainfall 20% below average, a benefit being low disease risk. In late November, we had a very hot day followed by strong gusty winds, which reduced the crop by up to 50%. The vines then endured a hot December, but relief came in January, with a period of a 12 days straight of a perfect 30 degrees.

Welcome rain came in early February, which helped to freshen the leaves.
We started harvest on February 20th, hand picking some Tempranillo and Shiraz 2 weeks later. The result has been wines of intense flavours and colour, but only half the volume of a normal year. It's hard to predict the future, now more than ever but whatever unfolds, I trust we can continue to keep our friendship alive and of mutual benefit.
Comments
Commenting has been turned off.